Lubrication equipment and accessories
Due to safety and efficiency of lubrication in the production process there has been an increased use of automatic lubrication systems that allow controlled and thus more rational lubrication. Since the impurity and improper lubrication is often the cause of failures, the interruption of production, and consequently high costs, the automatic lubrication systems prevent the penetration of dirt and other interfering factors (water, dust, etc.).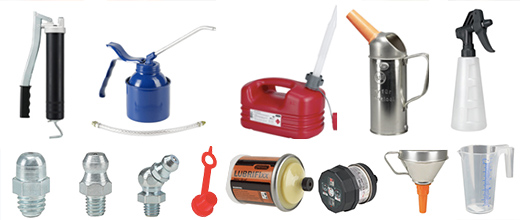 Quality lubrication equipment and accessories provide reliable long term use!
Our range of products covesr various types of equipment for manual or automated input of different types of lubricants (oils and greases) and fuels, their transport and storage.
The indispensable equipment and accessories from our range of products for lubrication in industry and garages is distinguished by the perfect balance between quality and affordable prices.
Choose from Premium brands:
Our experts are on hand to help with any technical support and advice you may require. We will gladly assist you in finding the most appropriate technical solution.