Linear motion technology
With the linear technology component we solve the issue of precise rotation of machine parts. Since they are standardized, they allow modular building and simplified construction. Linear technology components are distinguished by high rigidity and robustness, exceptional precision, low friction and long life. By using the linear technology components, we can build quickly and efficiently, assuring reliable operation.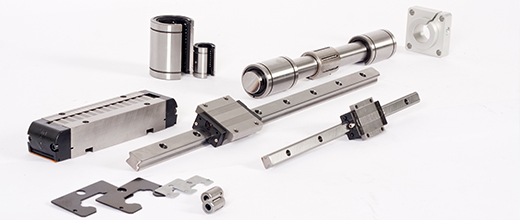 Our range of products comprises:
Custom-treated spindles!
In our linear cutting centre we cut profile linear guide rails, linear shafts, spindle ball bearings and trapezoidal spindles to the desired length. Based on your sketches, we can provide the ball bearing end cups machining.
Choose from Premium brands:
We also supply:
NB
SKF
THK
Schneeberger
NSK
IKO
BOSCH
Rexroth
Setec
Our experts are on hand to help with any technical support and advice you may require. We will gladly assist you in finding the most appropriate technical solution.